Donald Trump says the controversy over alleged Russian hacking in the presidential election campaign is a "political witch-hunt".
▶ Full story on sky.com

Image source : sky.com
▼ Related news :
●
Russia echoes Trump in slamming 'witch-hunt' US election hacking report
World News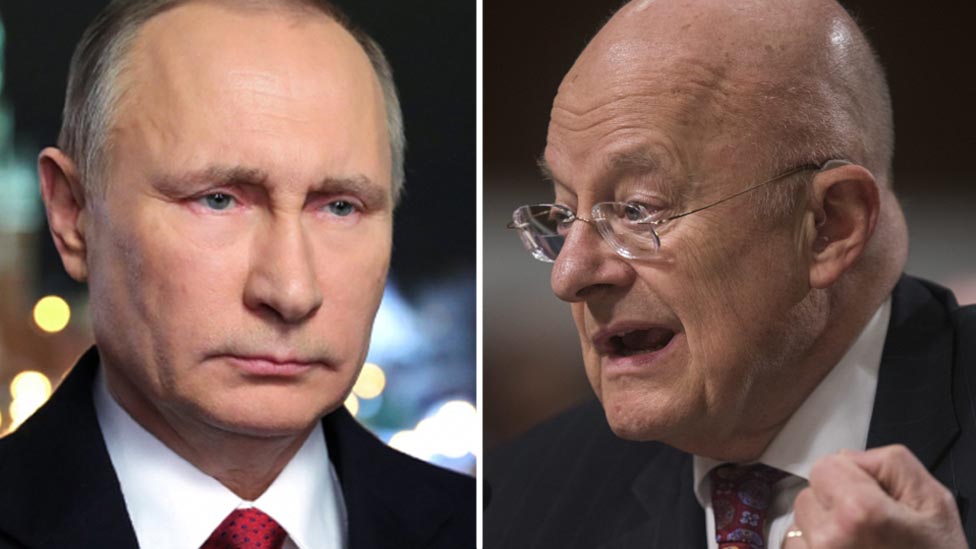 ●
Trump election: Russia 'tired' of US hacking 'witch-hunt'
BBC News
●
Amid Budget Shortfalls, State Attorneys General Waste Scarce Taxpayer Dollars On Partisan Witch Hunt
Forbes.com
●
End of the Ulster witch-hunt? Cap on the age for 'suspects' is proposed 
Mail Online
●
No 10 hits back at Moscow after it claimed UK was preparing "witch-hunt" against Putin Government
Herald Scotland
●
Britain accused of preparing of an official 'witch-hunt' by Russia
International Business Times
●
Self-Proclaimed Witch Azealia Banks Wants to Perform at Trump's Inauguration
World News
●
Trump and Obama to be questioned by Senate Intelligence Committee over Russian hacking claims
Mail Online
●
'Guilty as HELL' Trump blasts Clinton as he promises full report into Russian hacking
Daily Express
●
Trump promises new hacking report and denounces 'sleazebags' behind Russian blackmail dossier
International Business Times
●
Russian hacking, Nazi Germany and the wall: Six key quotes from Trump's press conference
International Business Times
●
Donald Trump and Russian hacking: How will the latest twist affect the presidency?
New Statesman
●
'Late Night': Kellyanne Conway Talks Russian Hacking, Trump
World News
●
'Late Night': A Look at Russian Hacking and Trump Ethics
World News